Holy Cross is currently registered for 57 residents.The accommodation, originally a vicarage, has been extended and refurbished to provide a 52 bedroomed facility over three levels.
We have a range of bedrooms in our establishment, with two parts to the building. Our main house, previously a vicarage with a few en-suites, and our new build which rooms have en-suites. On all areas however, there is a main bathroom, available to those without en-suites.
Residents are encouraged to enjoy an active and fulfilling lifestyle. There is a regular programme of activities including Pet Therapy, Art & Crafts, Music & Movement, Flower Arranging, painting, quizzes and wherever possible we cater for individual hobbies and interests.
At Holy Cross we fully recognise the positive impact that a healthy diet can have on an older person.
We place great importance on providing nutritionally balanced, tasty and well-presented meals for all residents and every effort is made to meet individual needs and tastes.
Prices
Cost of care is based on each resisdents individual care assement.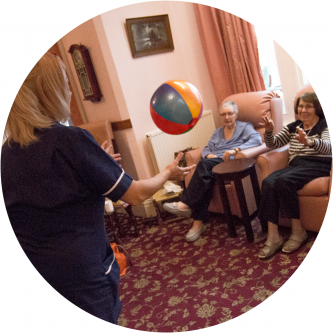 The Staff
Our staff anticipate peoples care needs and attend to Residents quickly, politely and with warmth.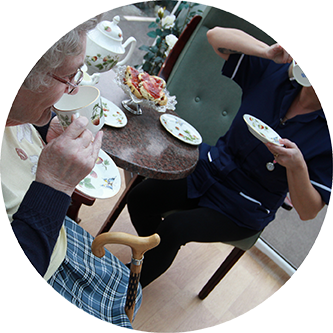 Links
Holy Cross has strong links to health care professionals, specialists and services.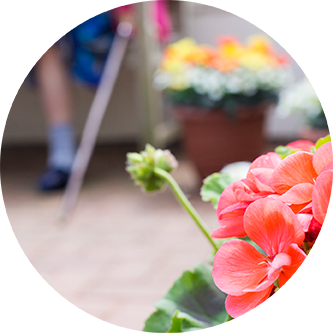 Our Residents
Residents are placed at the heart of the service and their needs are always set as the main priority in every situation.